| | |
| --- | --- |
| Featured Item This Hour | First Friday Event |
3/7/2014 - Red Door Artz Studios and Gallery - 5:00 pm - 9pm


4 artists, 4 studios, 1 gallery. Shyrl Matias, Carol Moore, Stacy Cheng-Suzuki, and Patty Lentz.
Next hourly featured item update scheduled at: 3/9/2014 - 7:37am
FIRST FRIDAY MARCH 2014 DETAILS - FIRST FRIDAY HONOLULU ART WALK - CALENDAR - 6pm - 9pm
<!#43START>
Monthly updates are finalized/published 2 days before each First Friday (8pm).
Announcement goes out day before First Friday. - Email / Facebook / Twitter
<!#43END>
March 7 - 9, 2014 - 20th Annual Honolulu Festival / Parade Waikiki- Honolulu Hawaii - See notes for times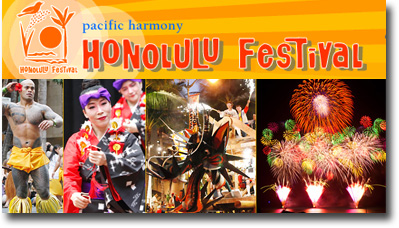 Experience Pacific Harmony at the Honolulu Festival
. The Honolulu Festival is Hawaii's premier cultural event, promoting understanding, economic cooperation and ethnic harmony between the people of Hawaii and the Pacific Rim region. Each year, the Festival draws thousands of new and returning spectators who are looking for an experience beyond Hawaii.
3/7/2014 - Hawaii State Art Museum First Friday - Aria di sorbetto, Messa di voce, Vibrato... - 6:00pm - 9:00pm


Aria di sorbetto, Messa di voce, Vibrato...
If you've heard these terms before, you can surmise that in March, the Hawai'i State Art Museum will feature opera, specifically, the Hawai'i Opera Theatre (HOT). However, you don't have to understand it to love it! Join us on March 7, from 6 p.m. to 9 p.m. on the second floor of the Hawai'i State Art Museum for an evening of beautiful music.
3/7/2014 - Loading Zone First Friday - Culture Shocka - 6pm-2am


Loading Zone is the NEW ART & PERFORMANCE venue in the heart of Honolulu Chinatown district.
3/7/2014 - Hawaii Pacific University - CHSS Fest -- What's up at HPU? - 5:30 to 7:30 p.m.


We welcome First Friday participants in March to come by and check us out.
3/7/2014 - Lana Lane Studios @ Arts at Marks EXHIBIT - 6:00pm - 10:00pm


Lana Lane Studios houses a diverse group of artists and creative professionals who provide the community with resources, workshops and space for collaboration and growth. Lana Lane Studios @ Marks Garage is an intimate sampler of works by Lana Lane Studio members that demonstrates the working environment of this shared space and the sparks of creativity that are shaping a growing creative industry based in Kaka'ako.
3/7/2014 - Soul De Cuba Cafe - First Friday - 5:00 pm - 11pm


Soul de Cuba Cafe offers a unique dining experience combining exquisite traditional Cuban dishes and specialty drinks in a fun, entertaining, service oriented atmosphere.
3/7/2014 - First Friday @ Ong King - Down on the Bayou - 5pm-2AM


Ong King is a safe space to open up and create featuring artwork, classes, workshops,entertainment and more.
Hawaii State Foundation On Culture and The Arts MARCH 2014 Newsletter


There is an article entitled "Ka Hana Kapa" with information on a series of events at the Maui Arts & Cultrual Center; features on the "First Friday" event with Shoji Ledward on Friday, January 3rd; the "Second Saturday" event "Creative Re-use with The Green House" on Saturday, January 11th; and the "Art Lunch" lecture featuring the "Beijing Opera in Honolulu" on Tuesday, January 28th.
3/7/2014 - First Friday Red Lantern (Kukui 'Ula) at Chinatown Courtyard by The ARTS at Marks Garage - 5:30pm - 10:00pm


First Friday Red Lantern (Kukui 'Ula) March 7, 2014 at the Chinatown Courtyard(Mendonca Building, 1126 Smith Street) 5-11pmThe ARTS at Marks Garage presents Red Lantern (Kukui 'Ula) secret beer garden, happening every First Friday starting Friday, March 7, 2014 from 5-11pm.
3/7/2014 - Louis Pohl Gallery - 5pm - 9pm


The collection of works displayed at the Louis Pohl Gallery is as diverse as it is dynamic due to the spectrum of art venues featured in the gallery due to a unique collaboration of its Resident Artists.
3/7/2014 - HASR Bistro First Friday - 5:00 pm - 11pm


Happy hour entertainment and special dinner menu... reservations recommended. As always, you can purchase a HASR Logo glass for $5. See you there!
3/7/2014 - Downbeat Diner and Lounge - First Friday - 5-2am


American diner food favorites with vegetarian options on everything. Come on down to the Downbeat Lounge this First Friday. Located right next door to Chinatown's favorite little Diner. Joe Agogo of Jet Setter Productions proudly presents Club Underground with DJ Ross Jackson, DJ TIMO and DJ Monkey spinning on the decks.
The Perfect Tee - Plastic Golf Tee


The Perfect Tee™ is a golf tee accessory using advanced technology that helps you play better golf, guaranteed unbreakable and is idea for use with oversize and normal drives.
---
Profiles Of The Month - MARCH 2014


View profiles of the month and previous profiles of the month on First Friday Hawaii.Com.
HASR Wine
Downbeat Diner and Lounge
Kat Reeder - The Art of Kat Reeder
Robert Emerald Shappy - Emerald's Art Designs/Artist
La Muse
Soul De Cuba Cafe - Honolulu Hawaii
---
Honolulu Real Estate New Listings and Updates - Updated Every Hour


SPONSOR
- Honolulu real estate expert, Keahi Pelayo, offers FREE online hourly updates on home and condo property listings that can really help you
buy Honolulu real estate at a lower price
. Premiere resource for buying and selling Honolulu real estate - Honolulu - Oahu - Hawaii.
---
3/7/2014 - eleven44 Lounge and Nightclub - 7pm - 2am


Be part of the first-ever First Friday event for eleven44, Honolulu's new, fresh nightclub. See how the renovations have converted this once casual space into a dynamic, upscale nightclub. And be sure to check out some of Honolulu's favorite DJs: Timo 7-9, Mr. Nick and Matt Kee. VSP Bottle Service available. Dress to impress. 21+. No cover. 7pm to 2am.
Learn something new about Honolulu First Friday Art Walk and Honolulu Downtown / Chinatown Every Hour! - FirstFridayHawaii.com New Hourly Home Page Update Feature


Each hour that you visit FirstFridayHawaii.com home page, we guarantee that you'll learn something new about the First Friday community. There's always something fresh and interesting for you to see, 24 hours a day, 7 days a week! Click on link above to learn more.
If you like this new feature... please consider clicking on the Facebook like button on our home page.
First Friday News


Keep up with the latest news from the First Friday community - special events, calendars, Downtown/Chinatown news, art news and much more!
---
Maps - First Friday Honolulu Gallery Walk Interactive Maps


NEW
- check out our new interactive maps of events, art galleries, restaurants, parking
More...
---
Map of First Friday Art Walk Event Calendar - March 7, 2014


(last update: 3/6/2014 Interactive map of event calendar.
---
Transportation - Car - Bus - Taxi Cab to First Friday
Great resources to get to First Friday Hawaii Art Walk via bus, car, taxi
More...
---
Chinatown Condos For Sale - 96817


(View Map)
---
First Friday Text Message Alert (SMS) Subscription


Get on our occasional Text Alert (SMS Text Message) list.
We're 100% spam-proof.
Opportunities to
SIGNIFICANTLY
benefit you!
Event VIP access
, free offers, discounts and more.
More...
---
First Friday Honolulu #3 Photo Gallery


Great photos of First Friday Honolulu August 2011.
---
First Friday Honolulu Art Walk Newsletters Archive


View our newsletter archive First Friday Hawaii news, events, sponsor offers and much more
---
View more First Friday Art Walk events...